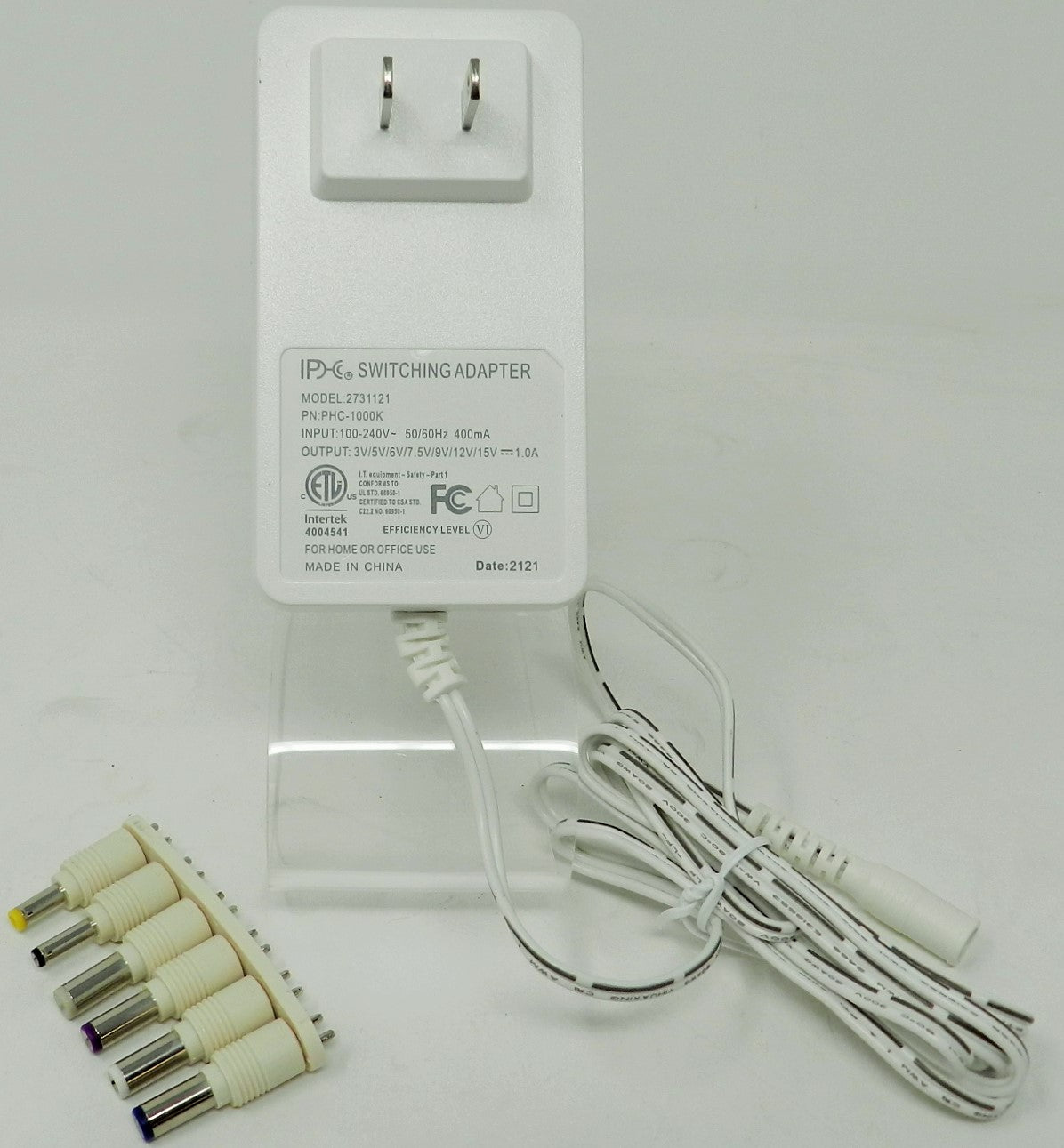 Universal Selectable Voltage AC-to-DC Adapter
Replacement power adapter for many kinds of small household electronics, like Router, Speaker, CCTV camera system, LED strips and other compatible devices.  

[IMPORTANT] DC Plug Polarity are reversible. Some musical device requires inner negative and outer positive, please check carefully before buying or setting the plug and voltage.

[Choose Correct Voltage before Powering] Small household appliances usually don't have circuit protection, if with the wrong voltage, may damage your device. It is important to choose the right voltage before powering your device. If your device use Alkaline battery AA or AAA , then each piece is 1.5V, 2 piece choose 3V, 3 piece choose 4.5V, 4 piece choose 6V, etc.
Filters