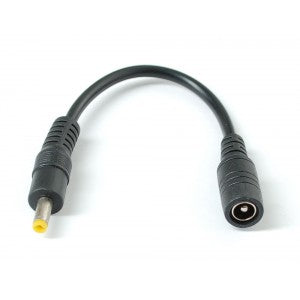 DC Plug Barrel Conversion Adapter or Splitters
Quick solution to change your DC plug to another size without soldering

The perfect way to change from one size DC connector to another. Typically you would have to buy different power supplies with the proper power cable attached to fit your needs. These adapters make it possible to convert one size to another.

 Offering a wide variety of DC Power Cable solutions for splitters and or different gender combinations to power and connect multiple devices.
Filters